I sat down to make a couple cards today and I had a hard time getting all my thoughts organized... I'm sure everyone feels like that sometimes. I did make a couple cards and last night I
finally
(it only took me 2 and a half months) made my Weight Watchers book pretty... I have been experimenting with my sewing machine (thanks mom and dad!)... and getting better at it all the time! So here's my work! Hope you enjoy and thanks for looking!

Everything is Close To My Heart except for the little paper flowers, which are Making Memories.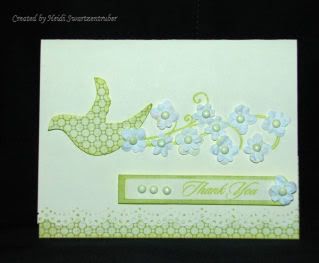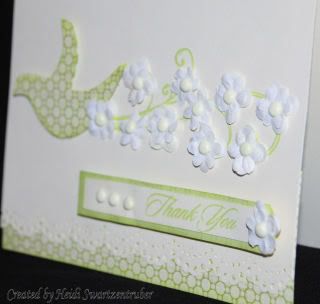 B&T paper from Emporium Level II Paper Pack
Sweet Leaf ink pad
Playful Flourishes MyAcrylix stamp set
You're Invited MyAcrylix stamp set (Thank You)
Colonial White brads
bird from Dimensional Elements -- Fresh Shapes

I'm not sure I really like how this card turned out... Does it need something?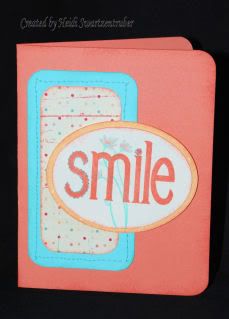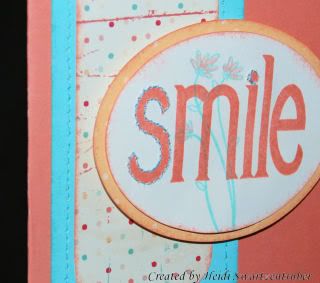 Key To My Heart Paper Pack
Sorbet ink pad
Breeze ink pad
September Word Puzzle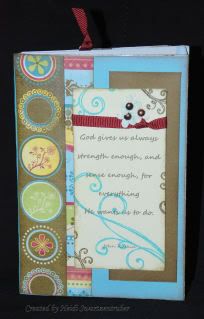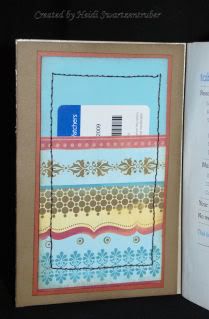 I wanted to make a pocket for my Monthly Pass... but, I didn't want to use glue because I was afraid it would stick to the pass... soooo, I sewed it! Yay!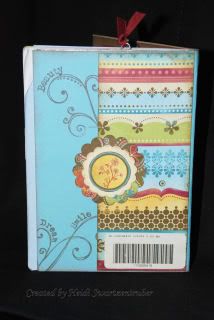 By the way... thanks for everyone's help and support with my Weight Watchers endeavor... it has really paid off so far. I'm almost to 15 lbs. I also want to congrats mom and dad (hope they don't mind I'm telling everyone!) for taking the step to join... They'll do great! I'm very proud of them. Something that I'm going to do is start posting recipes... so, if anyone has any really awesome or easy recipes, please comment me and I'll post them!

Thanks for visiting!

Blessings,