So, believe it or not, I discovered another challenge blog! I had a lot of fun with this sketch... I made a digi layout and a traditional layout. Have you ever had a photo that you wanted to scrap, but you just couldn't decide what kind of layout would be perfect? Well, these two photos, one of my cute little muscle-man nephew Ethan, and one of my grandma and I when I was only 3 years old, were 2 photos that I knew had to have a perfect layout... and this sketch helped me feature these photos in a perfect way. Thanks to the gals at ScrapFit I created something I can be very proud of... Thank you girls!
Blessings!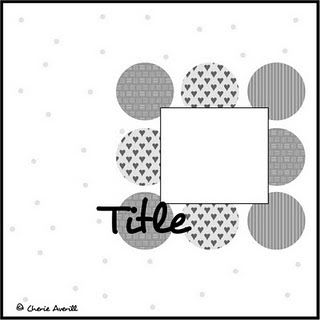 I used MME patterned paper and Close To My Heart cardstock in Crystal Blue and Colonial White. The inks are CTMH in Petal and Sweet Leaf. The brads are CTMH Pewter Designer Brads. The flowers are actually the actual bobby pin flowers I wore in my hair in the picture!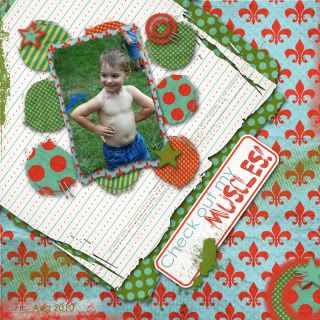 This is my digital page... I used Bright Smiles by the designer Michelle Underwood and the brushes are by Vinnie Pearce.