Well, here we are again... another week starting. Last week we had the kids on Tuesday night... and when I got home, I was reminded how tough it is to be in kindergarten... just exhausting!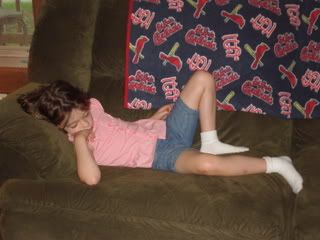 Then Wednesday was David's surgery... He got the external fixator removed and now he's just left with a splint and wrapping. He's doing very well and I'm very proud of him. He's hoping to go back to work next week, but we have to wait
for the doctor to clear him
.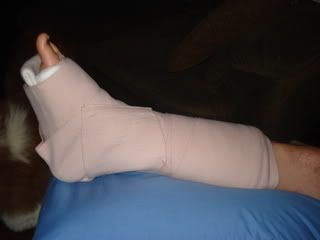 We were blessed to have the
kids this weekend...
... eeks... They got to do Lovington homecoming stuff with grandma and grandpa McGregor. Gabe had a soccer game
Saturday morning and did great as usual!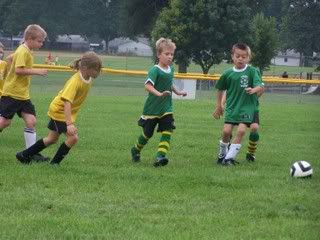 There was a small chase between the furbabies and grandpa McGregor had to save Roxie. And finally... Roxie, our sweet little peanut, finally grew into her pink bedazzled collar! (now if she'd just grow
into those ears!!

:o)
All in all, it was a great week. Thanks for following along... There's never a dull moment!!!!