Well, first of all, I want to wish you all a Happy Thanksgiving! I can't believe it's already here... It seems like this year has flown by. We have so much to be thankful for... As for the last couple weeks, we got our family pictures taken and spent some time at mom and dad's. The kids had a blast... they love eachother lots!
They are so blessed to have eachother around... I have a feeling that they are just going to get closer and closer.

Avery has been taking tap and ballet dancing... and we finally caught her in her little tutu! She's so stinkin' cute!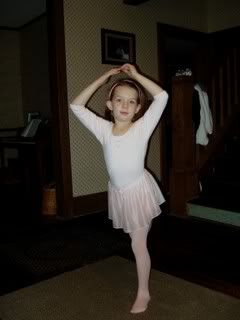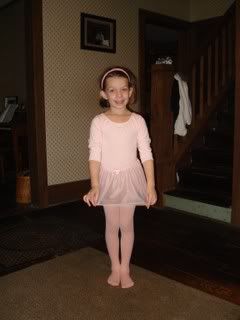 Saturday mornings at our house are usually pretty laid back... we make breakfast together and then we watch tv or a movie. This Saturday, we made yummy biscuit donuts... and the kids were very eager to watch! Anytime we are in the kitchen, this is where you can find the kiddos... on there perch! After the donut making, the kids wanted to watch a movie... so we watched Ghostbusters! What a great movie :o) Oh, and I made my first pie... and, yes, I even made the crust! It passed the inspection of 2 pecan pie lovers... dad and Lowell. So, all in all, it was a success! As you can see, we have so many things to be thankful for... eachother, the kids, having careers, and even having food on the table. We are so blessed...