It was another busy week... We started it off by having Gabe's 8th birthday party @ our house. It's always a good time when all the McGregor's get together. Gabe had a great time and is so blessed with a great family. He loved his soccer theme, of course! I did make the cakes and I have found an
awesome
recipe for buttercream frosting! If anyone is interested, let me know and I'll email it to you!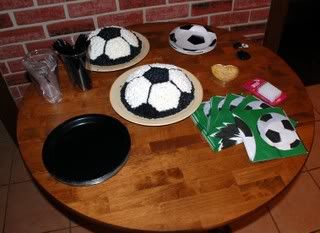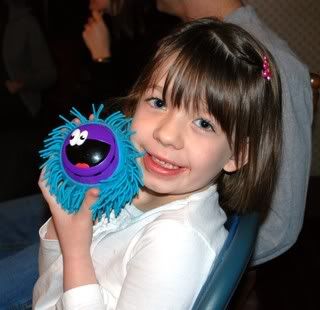 We had an addition to the Swartzentruber family this week. Logan Ray was born on Monday, January 19th to Andy and Jill and big brother Ethan. I was blessed to be able to see him the day he was born, and we get to see him on Saturday (the kids are very excited!)... so, I'll post pics of him next weekend...
I took some time today to do a scrapbook layout... This photo of Avery is just breathtaking and I wanted to do something that did it honor... I think I succeeded. I just started playing and I came up with this. I used all Close To My Heart paper and ink and stamps. The lace and the felt chipboard are not CTMH. Hope you enjoy and thanks for looking!