It has been an exhausting week! I had my weekly Weight Watchers meeting... I'm proud to say that I've lost 7.8 pounds total so far... and still going! After my meeting, in the midst of a fairly heavy snowfall, I met Dave at Bob Ridings in Decatur to test drive a car. Ironically, the car we wanted to test drive was being test driven by someone else when we got there! What are the chances?! So, everything always works out the way it's supposed to, and we ended up purchasing a very nice Ford Explorer... It's so nice to have

room

!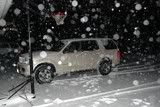 Gabe has started his basketball season and his first game was on Saturday morning. He did very well... his team won and he scored 12 points.




After his game we headed off to Fisher to see mom and dad, Elexis and Addison, Andy and Jill, Ethan and Logan, and Grandma... We had so much fun! We celebrated mom and Gabe's birthday and just enjoyed each other. It was so great being able to see Logan and getting to know him. And... no matter how old you are... girls just

love

to hold babies!!! The cousins just love to hang out... and poor Grandpa Dean was picked on... and Ethan

really

liked the pink icing on Grandma Edith's

amazing

cookies!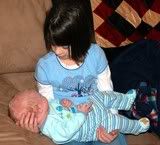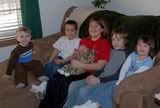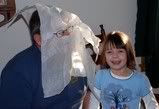 Last, but certainly not least, the antics of the much loved McGregor animals... Max loves the snow and I finally got some pics of him running around in it. Then there's Roxie... she just

has

to be involved in anything the children are doing... So, she decided to referee the Battleship match between Gabe and Avery. What a ham!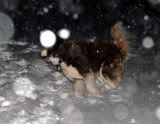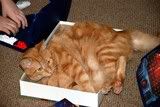 Oh, for those of you who are so patiently waiting... here's a sweet little close up of Logan... he's just breathtaking!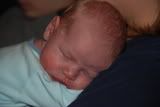 Hope everyone had a great week! Thanks for looking... Blessings!