So, I wanted to make a card for my nephew, Ethan... He's 2 years old! I know he's a little young to truly appreciate a card made with love, but I just

had to make one! I love the little oh-so-adorable monkey in the CTMH stamp set "Life's a Jungle", so I thought I would share him with the rest of you. The very talented Laura from 2 Sketches 4 You drew up a beautiful sketch that was perfect for my little monkey... So, here it is! Thanks for looking!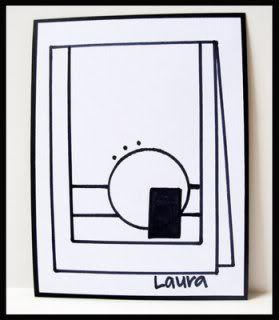 I used all CTMH products:
Sarsaparilla paper pack: Barn Red, Desert Sand, Twilight, and Colonial White
Cocoa & Black Ink
Life's a Jungle MyAcrylix stamp set & Nursery Bash MyAcrylix stamp set ("2")
antique copper brads
Bamboo & Desert Sand organdy ribbon

Have a blessed day!